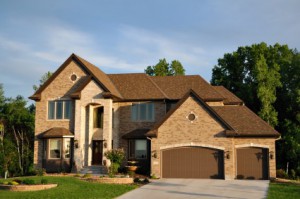 If you're like most prospective Lansing homeowners out there, the thought of having your own custom home constructed can be quite daunting, but with the help of the right professional home building professionals, it doesn't have to be. Here at Baker Builders Inc, we are the premier home building contractors serving the Lansing area, and our team of skilled professionals would be happy to work with you in order to design and build the kind of home you've always dreamed about. With over thirty years of experience in the field, we know what it takes to deliver the kind of exceptional results homeowners need from their finished project, and we're prepared to do everything in our power to deliver just that. Are you looking for a professional Lansing home building expert who can help you design and construct the home of your dreams? If so, give our team of skilled professionals a call today and let us show you the kind of quality results that have helped make us one of the most trusted names in custom home construction services the area has to offer.
Here at Baker Builders Inc, our team of skilled Lansing home building contractors have professional relationships with some of the most trusted manufacturers in the country, which allows us to provide prospective homeowners with the very best in quality materials with which to begin their new home construction. Whether you're looking for a new, custom home, bathroom remodeling, or kitchen remodeling, our team of skilled experts are up to the task and ready to get the job done. If you have any questions about our full line of comprehensive home building services, or if you would like to schedule an appointment for consultation to go over design ideas, give us a call today. Our team of experts are always standing by and would be happy to assist you in any way we can.
Comprehensive Bathroom Remodeling In Lansing, MI
Between getting ready for work in the morning, getting ready for bed at night, and all of the various stops throughout the day, your bathrooms are easily some of the most used rooms in your entire home, and as such, doesn't it make sense for yours to be the kind of room you can enjoy being in? If your current bathroom design looks like something taken out of another decade, or just doesn't provide you with the space or function you need, give our team of skilled home building contractors a call and let us show you all of the possibilities that a brand new bathroom remodeling project can open up.