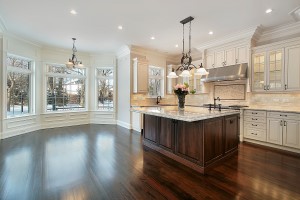 Planning to have a home built for you is an important process which needs to be handled by a professional Grass Lake Charter Township Home Builder who has a good reputation for quality built homes. Baker Builders Inc is the Grass Lake Charter Township area builder who has the experience you need to build your custom home, modular home, log home, or panelized home.
With thirty years in the home building industry, we've built many homes in the Jackson and Lansing areas of Michigan. We also offer the best in home remodeling and restorations in Michigan.
Custom Home Builder In Grass Lake Charter Township
Making a home come into existence before your very eyes is one of the most exciting careers we could have. If you're looking for a custom home built to suit, call on the home builders who love what they do at Baker Builders Inc. We can build your custom home from ground up with full design and build services.
As a Grass Lake Charter Township local general contractor, we have an experience crew of professional contractors at our disposal. From initial concept to design, build, and finish, you can count on our years of experience in the industry to see your custom home building project through to your satisfaction.
Grass Lake Charter Township Modular Homes
Modular, or prefabricated homes area a wonderful option for high end homes that are quick to build and construct. Today, modular homes are built better and offer you much more quality than they ever have before. At Baker Builder, we've been around a long time and work with only quality manufacturers. If you're looking for a modular home, let us show you some options. Our modular homes have:
Environmentally friendly materials
Quality Construction
Sturdy Design
Quick Build Times
Very Affordable & Saves on labor costs
Quality Remodeling For Grass Lake Charter Township
We also offer quality remodeling options if you're planning to stay in your home and make it more suitable for you and your family to live in. We can remodel your kitchen, bathrooms, or entire home. Whether you want a restoration that just updates your home or you need to move walls and change out plumbing or electrical, we can assist you with your restoration and remodeling changes here in the Grass Lake Charter Township area.
Log Homes in Grass Lake Charter Township
There's nothing like a beautiful log home from Baker Builders Inc here in Grass Lake Charter Township. If you've always dreamed of a log home, we can make your heart skip a beat or two when you look at some of the beautiful log homes we've previously built for our Michigan customers. If you're wanting a sturdy, rustic, contemporary or classic log home, come to Baker Builders Inc where you can have one custom built for you affordably with the highest quality workmanship around.