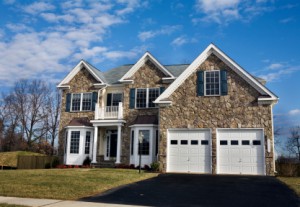 When you make the decision to have a new Springport home constructed, one of the most important things you can have on hand is the name of a professional home building contractor that has a history of producing excellent-quality work that has been proven to stand the test of time. When it comes to new home construction here in the Springport area, Baker Builders Inc are the premier team of skilled home building professionals you can trust to provide you with the quality results and finished project that you and your family will be able to enjoy for a lifetime. Are you looking for a professional Springport home building expert you can trust to complete your project on time and to your exact specifications? If so, give our team of skilled professionals a call today and let us show you the kind of quality results that have helped make us one of the most trusted names in home building services the area has to offer.
Here at Baker Builders Inc, we have over thirty years of experience helping local Springport residents with all of your custom home construction needs, and thanks to that experience, we are able to deliver the absolute best in quality results when it comes to building new homes for our valued clients. We believe that every homeowner should be able to attain the home of their dreams, and with the help of our skilled home building pros, that prospect has never been closer. If you have any questions about our full line of high-quality home building or remodeling services, or if you would like to schedule an appointment for consultation to go over design ideas with our team of skilled professionals, give us a call today. Our team of experts are always standing by and would be happy to assist you in any way we can.
Create Your New Kitchen With Springport Kitchen Remodeling
When most homeowners think of kitchen remodeling, they tend to think of a project that involves completely gutting your existing kitchen space and replacing it with something completely new. While some homeowners choose to go this route, the truth of the matter is a kitchen remodel can be as big or small as you can imagine. Whether you're looking to completely revamp the space and expand it, or you're just looking to install new appliances and new kitchen cabinets, the options are virtually limitless. If you have an idea in mind for a kitchen remodeling project for your home, or if you would like a bit of help finalizing your design, give us a call today and let our skilled home building pros help you bring your project to life.