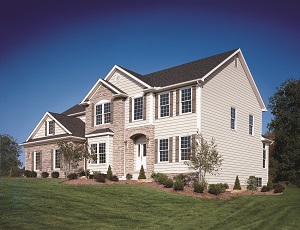 If you're like most prospective Grass Lake homeowners out there, the thought of having your own custom home constructed can be quite daunting, but with the help of the right professional home building expert, it doesn't have to be. Here at Baker Builders Inc, we are the premier home building professionals serving the Grass Lake area, and our team of skilled professionals would be happy to work with you in order to design and build the kind of home you've always dreamed about. With over thirty years of experience in the field, we know what it takes to deliver the kind of exceptional results homeowners need from their finished project, and we're prepared to do everything in our power to deliver just that. Are you looking for a professional Grass Lake home building specialist who can help you design and construct the home of your dreams? If so, give our team of skilled professionals a call today and let us show you the kind of quality results that have helped make us one of the most trusted names in custom home construction services the area has to offer.
Here at Baker Builders Inc, our team of skilled Grass Lake home building experts have professional relationships with some of the most trusted manufacturers in the country, which allows us to provide prospective homeowners with the very best in quality materials with which to begin their new home construction. Whether you're looking for a new, custom home, modular home construction, or bathroom and kitchen remodeling, our team of skilled experts are up to the task and ready to get the job done. If you have any questions about our full line of comprehensive home building services, or if you would like to schedule an appointment for consultation to go over design ideas, give us a call today. Our team of experts are always standing by and would be happy to assist you in any way we can.
Create The Kitchen Of Your Dreams With Grass Lake Kitchen Remodeling
If you're like many Grass Lake homeowners out there, you probably have elements of your kitchen space that you've never been crazy about, whether they were a design decision you made years ago, or they're something that's been in place since the home's previous owners, and you've just never gotten around to changing. Whatever the case may be, a kitchen remodel provides you with the perfect opportunity to make the much-needed changes to your kitchen space, tailoring it to your specific aesthetic and functional needs. Whether you're looking for new countertops, new cabinets, or even new flooring, our team of home building experts can help you make it happen.