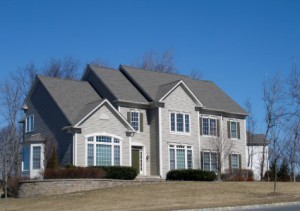 If you're one of the many prospective Hanover homeowners out there considering having a new home constructed for you and your family, the first thing you're going to need is the name of a professional home building specialist you can trust to get the job done right and ensure the results are something you and your family will be able to enjoy for many years to come. Here at Baker Builders Inc, we are the premier home building professionals the Hanover area has to offer, and we would be happy to work with you to help take your dream home from concept to reality. Are you looking for a professional Hanover home building expert who has the skill and experience necessary to make your next home construction project a breeze? If so, give our team of skilled professionals a call today and let us show you the kind of quality results that have helped make us one of the most trusted names in custom home building services the area has to offer.
Here at Baker Builders Inc, we have over thirty years of experience helping local Hanover residents design and construct the homes of their dreams, so if a new home is something you see in you and your family's future, this is a great place to start. Our team of skilled home building professionals have worked with countless homeowners throughout the local area and helped construct homes of all different types, sizes, and layouts. Whether you're looking for your own custom home, a modular home, or you're looking for high-quality bathroom remodeling for you and your family, our team of skilled contractors can help make it happen. If you have any questions about our full line of home building services, or if you would like to schedule an appointment for consultation to go over the details of your upcoming project, give us a call today. Our team of experts are always standing by and would be happy to assist you in any way we can.
Update Your Hanover Home With Quality Bathroom Remodeling
If you're looking for a remodeling project that's sure to make an impact around your home, bathroom remodeling is one to consider. Your bathrooms are some of the most frequently used rooms in your entire home, and also have a tendency to become outdated over time thanks to how quickly styles can change. A well-executed bathroom remodeling project provides you with the opportunity you need to get rid of those old, dingy tiles, fixtures, or cabinets, and replace them with something new, sleek, and modern. Not only will this improve the aesthetics of the space, but it can also be an excellent way to add value to your home.