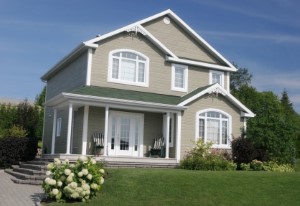 If you're building a new home in the Liberty area, and you are ready to finally have your dreams realized, then you need to make absolutely certain that you have the work performed by a licensed and insured home construction professional. Choosing to go with an experienced contractor is the best way to get quality results when constructing a home, whether you are going for a custom, modular, or panelized model. By turning to the expert team at Baker Builders Inc, you can rest easy knowing that you will be getting a quality home built by the leading design and construction professionals in Liberty.
With over 30 years of experience serving the needs of Liberty, Baker Builders Inc can provide you with results that stand apart from the competition. Our team is wholly dedicated to providing only the best quality service, and we accept only excellence from each and every one of our professional contractors. If you've been considering constructing a new home, conducting a major remodel, or improvements, you need to see what the team at Baker Builders Inc can do for you.
Make certain that your home is being constructed by professionals with the know-how to do it right, call on Baker Builders Inc at 517-784-1100 for all your home building needs.
Some of services include:
Modular Homes
Panelized Homes
Custom Home Building
Log Homes
Home Remodeling
Home Additions
Liberty – High Quality Modular Homes
Just because you've decided not to go with a custom home does not mean that you have to sacrifice in luxury or build excellence. Our modular homes are all built by the best manufacturers available and assembled off-site, so you can get the highest degree of construction quality without the threat of damage caused by insects or weather during the build process. A pre-fab home is an excellent alternative to more expensive custom homes, and offer a much shorter build time.
Recent advances in design and materials have allowed pre-fab homes to stand apart from those of the past, and provide results that rival those of custom builds. There is a wide array of options available for modular homes as well, meaning that you can get the design tailored to your individual needs. There is sure to be a pre-fab option available that will fit within exactly what you want!
Liberty Custom Built Homes
If you have a design idea in mind that just cannot be handled by any other home building option, you will no doubt need to go about constructing a custom built home. This process is one that you need the support of an experienced builder for, and with over 30 years of work in the industry, Baker Builders Inc is one of the most experienced custom home building companies in the Liberty area. Our expert builders and design experts will work with you from start to finish to achieve the results that you are after, and provide this service for you swiftly and at some of the most affordable rates around.