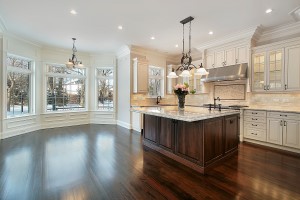 In Vandercook Lake, Baker Baker Builders Inc are the clear choice for all your residential construction needs. Since 1982 we have been providing great home solutions for all our clients. Whether you are looking for a traditional home, a modular home, panelized home, concrete home or other options, we provide full service. From initial blueprints and home concepts all the way to final finishing, we take care of the entire project We partner with other reputable sub-contractors across Michigan in order to bring you a quality home that you will be satisfied with for decades to come!
Beautiful Modular Homes
We offer a huge selection of modern modular homes from the highest quality construction anywhere in the Jackson Michigan area. With customizable designs and luxurious style that stays within your budget, there is a modular home that perfectly suits your personal taste and style. With Modular homes you can experience tremendous savings while still benefiting from quality that only Baker Builders Inc can deliver. Modular homes can also be built in half that time as traditional housing. They are energy efficient with air tight insulation and made from eco-friendly materials while producing far less site waste.
Get The Home You've Always Wanted
One of the great benefits of choosing Baker Builders Inc is that you can get a custom designed home that suits your personal taste and style while staying within your budge. You get personal one on one service through every detail of construction in order to build you the perfect home. You also receive comprehensive service that covers every phase and every detail of building. Our services include drawing up blueprints and helping you slowly put your floor plan together, hiring out all sub-contractors to fulfill all stages of the job, delivering all products, and, finally, building your home from the foundation to the roof. You get the benefit of working with one company that does it all. Take the hassle of home construction and hire Baker Builder's today. You'll be glad you did!
Feature and Benefits of Panelized Homes
Many of our clients have never heard of panelized home. So if your curious to this residential phenomenon, then contact us today. Rather than using outdated conventional methods for building a home panelized homes which uses entire wall panels in order to assemble an energy efficient and extremely sturdy home in half the time and half the cost. Panelized homes have engineered floor systems, interior and exterior walls, and are available with concrete foundations. Panelized utilized the best of both worlds by combining proven construction methods with state of the art technology in order to provide an industry leading product of the highest quality. Best of all you'll love how attractive these homes are.
Check Out Our Concrete Homes
Ever wonder if a concrete home is right for you? We can show you several examples of beautiful unique concrete homes throughout the Vandercook Lake area. Concrete homes offer the some of the strongest construction anywhere in the home industry. With concrete home you get maximum insulation and protection which provides you with great savings on your energy bill each month. Concrete homes also make an excellent choice, because they can built to look like a standard wooden frame home while offering cost-effective construction. Concrete homes are growing in popularity with homeowners for all their distinctive benefits and features.