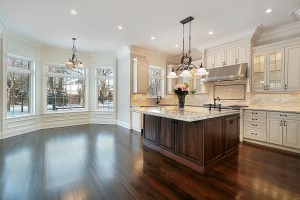 With over 30 years of experience backing us up, it is safe to say that the team here at Baker Builders Inc is ready to go above and beyond, in order to address your service needs. We take this line of work seriously and that is evident from the customer satisfaction rating that we have earned. You are going to love the final results that we are able to provide for you, and that is something that we can promise.
There is no reason to settle for anything less than the best, when it comes to the work invested into your home building project. The end result should be something that you and your family are going to be able to live with, but hopefully love, for years to come. Make it a point to never settle for anything less than the best, especially when it comes to building the place that is to become your dream home. At Baker Builders Inc, our team of home building contractors, want to be your Holt home building contractor.
Holt Modular Homes
More and more homeowners are making the wise choice to opt for a modular home. While there are plenty of erroneous misconceptions floating around out there, we are here to help add some clarification. Do not make the mistake of thinking that modular homes are like mobile homes, because that is where much of the confusion begins.
Modular homes are built to last and can be designed to withstand wind of up to 175 MPH. Not to mention, it is faster than traditional home building and you can still have a crawlspace or basement. Plus, you get to pick factors like size and style, making it completely customizable and able to mirror the uniqueness of you and your family.
Holt Custom Homes
At Baker Builders Inc, we are honored to be able to also be the premier choice for custom home builders. We offer the best in materials, workmanship and optimal final results. Unfortunately, there is still a popular misconception that buying an existing home is the only way to go.
If you are not yet familiar with the benefits of building a custom home, here is what you should know:
One of the main reasons that some people still think that buying an existing home is the way to go is that they think it is more cost-effective. Unfortunately, the opposite is often true. Once you settle for a home in your price range but then spend the money needed to modernize it and ad the amenities that you want, it would be easier to custom build. Why not move into the home you have always wanted, right from the start?
An existing house may be energy-efficient, but is it as efficient as it could be? New custom built homes enable you to implement every green building aspect you could ever want. From better insulation to higher quality windows, every last detail can help to make your home more energy-efficient. This will help save you money each month on your utility bills, as well as make your home more environmentally responsible.
For some people, the more privacy, the better. For that reason alone, sometimes moving into an existing home can leave you feeling a little exposed. There's not enough window treatments in the world to help fix that when it's more about the design of the home in the first place. Getting privacy doesn't have to mean sacrificing windows or natural lighting, it is about getting creative with the design, which is what we are here to do for you.
We are here for you, plain and simple. Our job is to take care of your building project for you. However, our goal is to do so in a manner that ensures your total satisfaction.
You can rest assured that you are going to love the custom home we build for you. We don't just focus on meeting your expectations, our goal is always to exceed them. Our company name has become synonymous with service excellence, so let us show you, in person, how that's possible.