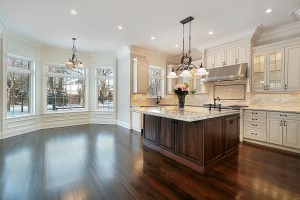 There are lots of great reasons to choose a Spring Arbor home building contractor. Baker Builders Inc has built a name in the community as we do all types of construction from remodeling to custom log homes.
If your dream is to have a log home built, come to the experts. A log home can provide you with that rustic, authentic feel that no other type of home offers. Custom log homes can be construed from Eco-friendly materials.
The logs that go into the making of some of these homes have not been treated and are as original as the day they were cut down. They come from a valid ecological source that make them solid and safe to have on the home.
We make custom living easy. Call our Spring Arbor, MI builders today and have the work done to your specifications and on your schedule. With a custom log home, the maintenance that goes into it will be less than that or a home with siding. Your new log custom home is only a phone call away.
Spring Arbor Modular Homes
Do you know all there is to know about modular housing? If you don't, call the home building contractors at Baker Builds as our team of professionals will get you a home that's a lot less than you might think.
Everything you need is packed into a Spring Arbor modular home. They are per-built and made to suite your needs in the form of flooring, wall structure, bathrooms and others. You won't feel left down when you come to us.
Our work comes with the guarantee to love it and a 100% customer satisfaction. Let us create that new phase in your life. We will take care of your from the initial consultation all the way to the clean up process.
Spring Arbor Custom Homes
You can trust us to build your custom home. A Spring Arbor custom home differs from that of a home that is built on-site because you have all the say in it. A custom home is built to your specifications from the windows to the shower.
With a custom home, you will experience no to zero maintenance. A resale home comes used. No one wants that anymore. Less maintenance means that for years there will be no costly repairs or upkeep needed.
Call us today and soon you will have the home or business that you have been dreaming about for years. We deliver that tiny peace of mind that has been missing for so long as our Spring Arbor home building contractors are experts in their trade.