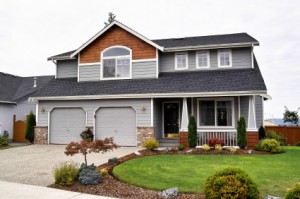 Here at Baker Builders Inc, we realize it can be a challenge to find a home building contractor you feel confident enough to entrust to take on your project. This is supposed to be the home of your dreams and that's a lot to entrust one contractor with. This is why it is so important to see previous work, speak with references and find out more about the company history.
We offer full disclosure; we are completely transparent and ready to provide you with any information that you could want. This includes an impressive portfolio of the work we have done through the years. We guarantee you will feel that we not only met your expectations but were able to exceed them. At Baker Builders Inc, our team of home building contractors, want to be your Delhi Charter Township home building contractor.
Delhi Charter Township Modular Homes
Whether you already know about modular homes or this is the first time hearing about them, there are some details to know. This can help you to decide whether or not this style of housing could be suitable for you and the needs of your family:
Did you know that modular homes are considered a type of green building? This is important as more and more homeowners making the conscious decision to opt for a more Eco-friendly way of living. And it all starts with the construction of your home.
Modular is not the same as mobile, which is what confuses people sometimes. A modular home is a permanent structure, or "real" property. That means they can also be built on basements or crawlspaces.
They are also faster to build than their 100% on-site built traditional home counterparts.
Building Your Custom Home in Delhi Charter Township
Known as the ideal growing ground for developing young minds, Delhi Charter Township is home to four of Michigan's Exemplary Schools – including a top 100 in the nation. That makes it the perfect place to put down roots, start a family and you need a custom home to make that happen. We look forward to working with you and being able to provide that for you.