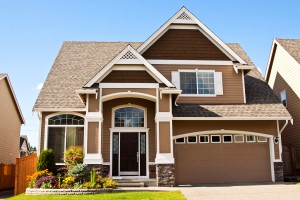 One of the most important steps to take, when building your Webberville home, is to find the right contractor to partner with. Savvy locals already know that company is Baker Builders Inc With over three decades of professional expertise in this field, you can feel confident that we will provide you with the best possible results.
Quality should always matter, when it comes to the place that you and your loved ones will call home. It is not just about having superior materials and products, it is about being certain that you also have workmanship excellence. These factors combined are what brings the home of your dreams to fruition. Our team of home building contractors, want to be your Webberville home building contractor.
Webberville Modular Homes
One option that you may want to consider is the modular home. If you are not already aware of all that this has to offer, here are some things you should know about:
Modular homes can be built to stand up against winds as high as 175 mph. These homes often get confused with mobile homes, which cannot withstand those conditions. Also, unlike mobile homes, modular houses do not depreciate in value over time.
Modular homes come available in a variety of sizes and styles, and can be customized. You have the same detail choices for these homes as traditional houses.
Many homeowners also appreciate that this alternative approach is considered a form of green building.
Your modular home can even still include a basement or crawlspace. A popular misconception is that this is not possible, but it is.
Find out more about this exciting option by making an appointment to meet with one of our professional experts.
Webberville Custom Homes
Let our pros here at Baker Builders Inc address your service needs for custom homes. How can you truly have your dream house, without having it custom designed and built. Do not make the mistake of settling for less than the best, when it comes to the place you and your loved ones will call home.