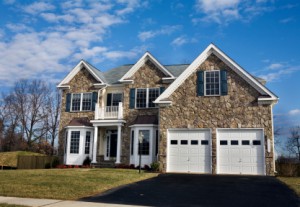 Making the decision of which Williamston home building contractor to go with for your new home construction is a big choice, but our team of highly experienced professionals here at Baker Builders Inc are here to make the choice just a bit easier for you. For over thirty years now, we have been the premier name in quality home construction for the local area, and our team of professional Williamston building contractors are ready to show you why. Here at Baker Builders Inc, we have a wealth of experience in constructing some of the most reliable and the best looking homes throughout the local area. Our team of home building contractors can help you with the construction of a multitude of different home styles, including panelized homes, modular homes, concrete homes, and even log homes, all done to your precise specifications.
Our experience and our reputation as one of best home building services in the area are enhanced by the fact that we only make use of some of the highest quality materials from some of the top manufacturers in the country. These resources combined with our dedication to quality ensures that we are able to deliver the best in luxury homes in the Williamston area. Our team of experts can help you find the right design plan to fit your needs, or can help you custom design your own home plan in order to tailor it specifically to your style. When you call in the professionals at Baker Builders Inc, you are taking the first step in attaining the home of your dreams.
Williamston Modular Homes
If you are looking to have a new home built as quickly as possible, you can't get any faster than making the decision to invest in a modular home from our team of professional building contractors. These high-end homes are made from some of the highest quality materials on the market today, and are assembled off site to ensure that you get the highest quality build possible. There are a number of benefits to choosing this particular style of home, including:
Sturdy & Reliable Design
Environmentally Friendly Construction Methods
Lower Cost Of Building Materials
Unmatched Build Speed
Williamston Custom Homes
When it comes to custom home design and construction, our team of professional building contractors here at Baker Builders Inc are second to none. Our team of experts have years of professional experience in the design and construction of these highly customized homes, and we are able to adapt our skills on the fly to accomplish any design idea you might have in mind. Our team of experts will work with you from the beginning design phases of your project, all the way to the final cleanup in order to ensure that everything meets with your exact specifications. Having the home of your dreams doesn't have to be just a dream, call in the pros at Baker Builder today to make it a reality.