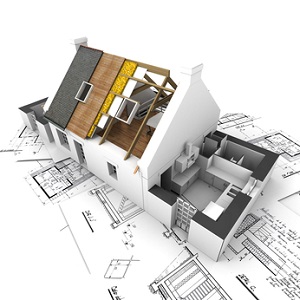 Locating a professional to work with for your Eaton Rapids building contractor service needs is as easy as calling our team here at Baker Builders Inc We take great pride in the work that we do and that is evident from the results that we are able to get and the approval rating we have. We have spent the last 30 years earning and maintaining our impeccable reputation and we are proud to have it.
It is about taking care of the needs of each customer, and about making their satisfaction the number one priority. We do this by implementing the best materials and workmanship into every job we take on. This approach is how we get the finest results for every new project we take on. Our team of home building contractors, want to be your Eaton Rapids home building contractor.
Eaton Rapids Modular Homes
More and more homeowners are making the wise choice to opt for a modular home. If you are considering going this route, here are some things that you should know about:
This style of home is still able to be customized. They are available in various styles and sizes, so you are not getting a cookie cutter, one-size-fits-all look.
Many people prefer modular homes because this is considered a form of green building. Not only is it more environmentally responsible, it takes less time. You can have your dream home in less time than a traditional, on-site built house.
Your modular house can be built on a basement or crawlspace, and can be constructed to withstand winds of up to 175-mph. This is a safer alternative to mobile homes that cannot stand that type of force and have place to retreat during winds of that magnitude.
Eaton Rapids Custom Homes
At Baker Builders Inc, we are in the business of making your dream house a reality. You may know exactly what you want, or need a little creative coaxing. Either way, we can provide you with the deign and build work required to get you in the home that you have always wanted.