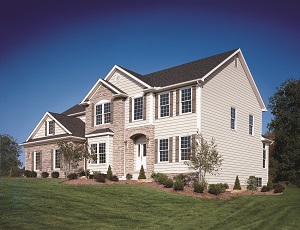 When you are looking to have a new custom home built in the Battle Creek area, you want to make absolutely sure that you are having the work performed by a reliable and experienced builder that has plenty of experience in the industry so that you can be confident the job is being done correctly. This is precisely why, when you are looking to build your home, you want to trust the work to the local Battle Creek custom home building contractors at Baker Builders Inc. Our team of professionals will work to make sure that your building process goes off without a hitch, and with over 30 years of experience in the field, we know exactly what it takes to deliver the absolute best in terms of quality design and construction to each and every one of our customers. We strive to deliver unbeatable quality work in every building project we undertake, and we make sure that every job exceeds your expectations.
Here at Baker Builders Inc, we believe that every homeowner has a right to their dream home, and we take every job very seriously to ensure that we deliver on our promises. We use only the highest quality materials in all of our work from some of the best manufacturers in the country to help ensure that every aspect of your home meets our exacting standards of quality. We don't believe you should have to live in a home that doesn't meet your expectations, so we make it our mission to exceed your expectations in every job we perform.
If you have any questions about our full line of professional home building and remodeling services, or you would like to schedule an appointment for your service, contact our team of experts today. We are always standing by and would be more than happy to answer any questions you may have. If you are ready to make sure that your next home is the best you will every own, give the professionals at Baker Builders Inc a call today.
Battle Creek Modular Homes
If you have ever considered having a modular home built, you needn't look anywhere other than the professional building contractors at Baker Builders Inc for your new design and construction. We maintain a great professional relationship with some of the best modular home manufacturers in the country, which allows us to guarantee you will get the excellent build design that you want with a quality that is guaranteed to last you for a long time. Just because you are having a modular home built, doesn't mean you have to sacrifice style, as well will be able to deliver you the custom look and feel that you have always wanted. In addition, because of the prefabricated nature of a modular home, you can expect your new modular home to have a construction time that is much faster than you would have with a traditional construction.
Battle Creek Custom Homes
When you are looking at having the home of your dreams built, you are going to want to turn to a team of professional custom home builders like the ones at Baker Builders Inc. A custom home isn't limited by design options like a modular home or a prefabricated home is, and can instead be shaped to fit any specific desire. We work with every one of our clients from the beginning to make sure your vision is fully realized and that the final product doesn't just meet your expectations, but blows them out of the water.