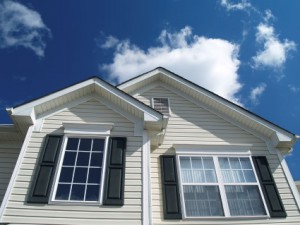 If you are looking for a quality builder in the Charlotte area, you have come to the right place. Here at Baker Builders Inc, we have been providing locals with the results that they want, need and deserve for over 30 years now. We take great pride in the work that we do, which is apparent from the customer satisfaction rating we have.
It is an honor and a privilege to be able to provide so many locals with the home of their dreams. Whether you know exactly what you want, or need some creative inspiration, we can help make that happen. Don't settle for less than what you really want, when it comes to getting your house designed and built. Our team of home building contractors, want to be your Charlotte home building contractor.
Charlotte Modular Homes
Modular homes are an exciting alternative to traditional built on-site houses. However, they often get confused or lumped together with mobile homes. Here are just a few of the many differences:
Modular homes come in at the same appraisal rate as their on-site built counterparts. Plus, unlike mobile homes, modular houses do not depreciate in value. With the same ongoing care and maintenance a traditional home should get, your modular will retain it's value.
The modular home can also withstand winds of up to 175-mph, when built to this specification. Most mobile homes are not equipped to take wind forces even close to that. You can feel safer knowing your modular home is built to withstand mother nature.
Modular homes can also be built with a basement or crawlspace. This makes a modular home as close to a traditional style home as possible. Except, this can be built much quicker than 100% on-site structures.
Charlotte Custom Homes
At Baker Builders Inc, we look forward to working with you and providing you with the quality that you deserve. We pride ourselves on being the best, and that is how we are able to deliver the finest results, each and every time. Get in touch with us today in order to find out more about what we can do for you.