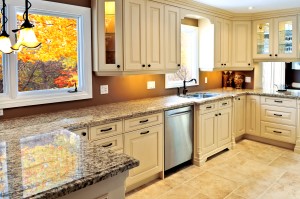 Looking to build a brand new home? Look no further than Baker Builders Inc home contractors in Central Michigan. We are Concord Townships most dependable residential construction company. With a trusted team of Michigan certified designers and builders, we can help you through every phase of home construction that includes helping you cast a vision for what your home will look like all the way to driving the last nail. With Baker Builders Inc you get the benefit of working with highly trained experienced contractors who can build your home fast while saving you money at the same time. Contact us today and let us help you get your new building project underway.
Affordable Modular Homes
When it comes to Baker Builders Inc you get the best of quality construction that with innovative modular homes that are created in half the time it takes to build a standard home. As seasoned professional we take pride in our ability to create beautiful home concepts and then craft you a truly custom home that meets all your expectations down to the smallest detail. All of our pre-designed homes can be modified to your liking in a way that truly reflects your personal taste and style.
Concord Township Custom Home Building
Building your own home can be both exhilarating and challenging at the same time. With all the components you have to think about, codes to follow, and who to hire, it can be a daunting task. At Baker Builders Inc having the home of your dreams has never been easier. We take you from square one in order to begin blueprints and lay down the foundation for your home plan. From there we begin to create an interior design room by room, and finally finish up with roofing and your entire exterior design. When we say custom design, we truly mean helping you create your very own home.
Discover Panelized Homes
Although panelized housing is a fairly new concept, it's already beginning to gain popularity in Central Michigan. The reason for this is that panelize homes can be built 60% faster than conventional 'stick by stick' homes without sacrificing the quality you would expect. Since panelized homes are factory built and delivered panel by panel, this insures greater precision and absolute durability and sturdiness. With a more efficient way of building homes, the savings goes back in your pocket. Contact us today to find out more about this truly revolutionary approach to home building.
Natural Log Homes in Central Michigan
If you've ever traveled through Concord Township, then you know how beautiful this part of the country can be. With rolling hills, thick woodlands, and beautiful greenery, it's no wonder why a log home is the natural choice for so many homeowners. With log homes you get a truly organic and authentic experience that only a well-built log cabin can provide. We use seasoned American Hardwood that only Baker Builders Inc can provide. With log homes the possibilities endless. You can choose from basic floor plans to luxurious interiors with all the extras.