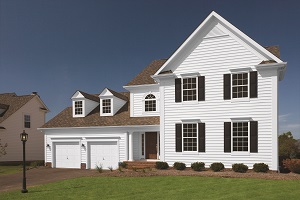 Let our 30 years of industry expertise help you feel confident about entrusting the Baker Builders Inc team to take care of your home building. We believe in going above and beyond, which is what has helped us be able to always deliver customer satisfaction. Building is what we do, it is all we do, this is our only professional focus.
That affords us the ability to master the craft, as opposed to taking care of building homes as an aside to doing something else. To you, there is no home as important as your very own dream home. While we are working with you, you can rest assured that your dream home is equally as important to us. At Baker Builders Inc, our team of home building contractors, want to be your Ingham Township home building contractor.
Ingham Township Modular Homes
Modular homes continue to rise in popularity, and rightfully so. They are every bit the custom home as their on-site built counterparts. You have plenty of sizes, designs and styles to choose from and plenty of opportunities to customize.
This type of home can be constructed on a crawl space or basement, like traditional housing, but can be built faster. Home loans, insurance and other details all remain the same for modular style housing. In fact, modular can even be used in commercial applications, so what are you waiting for?
Building Your Custom Home in Ingham Township
A quiet place that is perfect for raising a family, Ingham is the ideal location for your dream home – especially at these prices. So why custom build?
Of course, above all else, you get to make all the important choices, and there are a great deal to be made. This means you should love every detail of the finished project because you personally selected it.
Being the first owner, you know the history of the home. Everything is new so it means you should have some time before anything breaks down and needs repairs or replacement. However, you never have to guess when it comes to the age of the home or appliances.