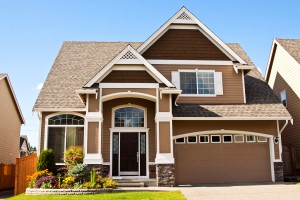 Why settle for just a house when you could have a true dream home? At Baker Builders Inc, we are in the business of making that possible for our clients. Time after time, we provide the very best in quality workmanship, as well as final results.
We take great pride in the work that we do, which is clear from the customer approval rating we have. You can feel confident about the work we do because it is built to last and offers the finest in peak performance and optimal longevity. Let us show you, in person, how we have earned the impeccable reputation that we have for ourselves. At Baker Builders Inc, our team of home building contractors, want to be your Fitchburg home building contractor.
Fitchburg Modular Homes
More and more homeowners are going with modular homes. In fact, more and more locals are becoming those homeowners. If you are still undecided about whether or not modular is right for you, here is some of what you should know:
Contrary to popular misconception, modular homes still appraise for the same value as on-site built alternatives. However, the even better news is that they do not depreciate in value, which is the erroneous belief about them.
They are also completely open for customization. Forget all of your preconceived notions about modular homes and let us show you the exciting options that you have available to you.
You can still have a basement or crawlspace. Unlike structures such as mobile homes, a modular house does not have to be a on a slab so you can easily include a basement or just a crawlspace for your house.
Although people tend to think of these homes as less structurally sound, they actually can be designed and built to stand winds up to 175 MPH. So you can feel just as safe and secure in your modular home as any other residential space.
You will be amazed at the variety of options that you have, and at just how large a modular home you can have. This type of dwelling has often been mistaken for something that has very little room for flexibility, when it comes to being able to build in a variety of sizes.
Aside from being more cost-effective, getting more bang for your buck, you can also feel good knowing that many people prefer this because it is considered green building. It does not use up nonrenewable resources for construction and is built to last.
You will be amazed with how the time frame changes when you decide to go with modular. When compared to on-site building, modular homes can be constructed within a fraction of the time.
The bottom line is that it is time to stop thinking the way you do about this type of home building and learn more about the truth. By making the wise decision to partner with Baker Builders Inc, you can feel good knowing we will go above and beyond to address your service needs.
Fitchburg Custom Homes
Maybe a traditional custom home is more your speed. The good news is that Baker Builders Inc can take care of that too. There are so many reasons why people are going with custom homes, such as the improved energy efficiency.
New custom homes are more energy efficient than ever, saving you money on your utility bills and, more importantly, offering you the ability to make your household more environmentally responsible. This also means you get to pick details that are better suited to your unique taste, including details such as heightened privacy right down to your appliances.
Some people think they will save money by purchasing an already existing home. The problem is you are buying someone else's outdated problem. By the time you invest money into modernizing and repairing, you can end up spending more than buying a custom home.