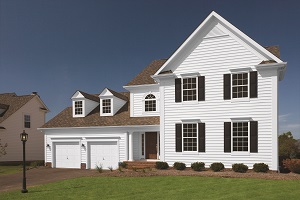 With over 30 years of industry related expertise, Baker Builders Inc can provide you with the results that you want. We believe in going above and beyond, in order to deliver the best possible results for every customer we handle. Quality should always matter when it comes to your home, which means never settling for less than the best.
Too often, homeowners settle for inferior workmanship, only to be seriously disappointed with the final outcome. This is your project, we are merely there to bring your dreams to life. So don't make the mistake of investing into anything less than what you want and what will make you happy. At Baker Builders Inc, our team of home building contractors, want to be your Alaiedon Township home building contractor.
Alaiedon Township Modular Homes
As a consumer, it is good to have options. As a homeowner, it is good to feel as though you have choices available to you. One of those possible options is the modular home, and now you just need to learn a little bit about it.
One reason this is such an important conversation to have is that module homes tend to be very misunderstood, and there are far too many erroneous misconceptions out there about this type of housing. For instance, did you know that you don't have to put a modular home on a slab and that you have the option of having a basement or just a crawlspace? Or that modular homes are actually built to last and can be designed to withstand wind of up to 175 MPH.
This style of house can be completely customized, and you can have just about any size or style you'd like. They also appraise at the same value as their on-site built counterparts, with the expected care and maintenance you would invest into a traditional home. The bottom line is that you may be surprised by the results that you are able to get by considering this option.
Alaiedon Township Custom Homes
As the local leading service provider for Baker Builders Inc, we often get asked about what's better – buying an existing home or custom building. Here are some of the advantages of going with customization.
You get to pick just about every last detail. No more settling for things that you do not like because that's how the house came. How can you genuinely have the home of your dreams, if you are settling for details about it that you do not like?
What shocks consumers the most is that buying an existing home is not as cost-effective as one might think. Once you factor in the expense of remodeling the house to meet your criteria, even though you could have simply paid to have a house built to your specifications. Even homes that are 5 years old, need updates and upgrades and lack certain amenities that you are going to want. In most cases, you are more likely to break your budget by going with an existing home and taking on all the expenses associated with making these changes.
It is important now more than ever to have a green household. That means making your home as energy-efficient as possible. From the windows you pick to the amount of insulation that you install down to the appliances you opt for, every choice can be an Eco-friendly one. While it is true that you can take an existing home and make changes to make it more green, it won't be as effective and will end up even more expensive. Having an energy-efficient house means that you will save on your monthly utility bills, as well as can feel good that you have a more environmentally responsible homestead.
Of course, all of this only touches on a few of the beneficial aspects of deciding to go with a custom build. We are in the business of not just building houses but creating dream homes. Now, we look forward to partnering with you and extending this same expert service to you and your family.