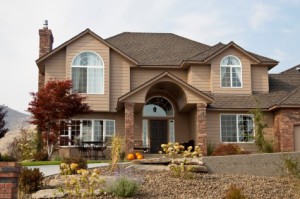 If you are looking for more space for your Norvell Township family or you're just simply ready for some changes, you can consider both remodeling and custom home building. With moving into an already built home, you can also have it remodeled to suit your exact needs. In the Norvell Township area, Baker Builders Inc can work with you to help you achieve all your goals for you and your family when it comes to the home you're wanting to live in. We can take all your ideas and specifications and help you plan for improvements, remodeling, restoration, or new home building.
Custom Home Building in Norvell Township
Building new is always an exciting way to have the home you want. Custom home building is always going to be the best way to get the home's features you are looking for. With custom closet spaces, features and appliances you've always wanted for your kitchens and bathrooms, and down to the last design element, a customized home built from ground up just for you can be the right thing to do for you and your family.
Whether you choose a home built from ground up or a home that is pre-factory built in parts that are later put together on-site, you can have the home that's right for you and your family. Factory built modular homes are built sturdier and better than ever before and can also be customized with the right functional and aesthetic features that keep you happy. The layout, design, and structural elements that you like and need for your home are what make it yours.
Remodeling For Homes, Kitchens & Bathrooms in Norvell Township
Taking your current Norvell Township home and transforming into the home that meets your needs is important to our remodeling contractors at Baker Builders Inc. We can take your older drafty home that's lacking and turn it into a marvelous home that you'll be comfortable and safe in.
In Norvell Township, our colder temperatures also mean a lot more moisture infiltrating our homes. Weatherproofing creates the right seal around doors and windows is important. Repairing the doors or the windows that stick or aren't functioning properly is important as well because when they hang wrong, they're not hanging straight which means you can have gaps on one side or the other.
When you're planning on remodeling, making sure your home isn't drafty is important, so be sure to have plans to include any door or window replacements or weatherization improvements you can make to these prime areas that when improved with make a big difference to your comfort level in your home.