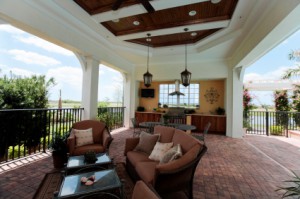 At Baker Builders Inc, our professional Summit Township home building contractors understand how important your home is to you and your family, so always strive to help our clients create the most beautiful, functional, and comfortable living spaces possible. We've been building and remodeling homes for more than 30 years, and we'll be able to provide you with high quality craftsmanship and professional customer service when you hire us for any kind of project. Whether you're remodeling a kitchen or building a brand new custom home, our team of experts will always be ready and eager to tackle the job, and all of our work comes with a satisfaction guarantee.
We understand that your home's design plays a crucial role in your daily life, so we constantly strive to provide clients with excellent workmanship and the highest quality materials. No matter what kind of project you're working on, you can always rely on our expderts for quality service.
Give us a call today to schedule a consultation, or to ask any questions you have about the services we provide, and we'll be looking forward to working with you.
Modular Homes in Summit Township
If you're building a home, you should consider building a modular home. Modular homes offer a number of great benefits, including:
Durability
Environmentally Friendly Design
Low-Cost Building Materials
Accelerated Build Time
Our Summit Township home building contractors can help you build the highest quality modular homes possible. We use high quality factory-built parts to build modular homes that are attractive and durable. Our modular homes can be built quickly, but they'll still be very high quality. Our company uses only the highest quality parts, and we get the job done quickly without sacrificing the quality of our workmanship.
Custom Home Design and Construction Services in Summit Township
Our Summit Township home builders can work with you to create a new home that is perfect for you and your family, your needs, and your specific tastes. Our experts will help you determine the goals that you have for your new home, then we'll help you design a home that achieves those goals. Our experts have built hundred of custom homes, and we look forward to helping you create a beautiful new home.