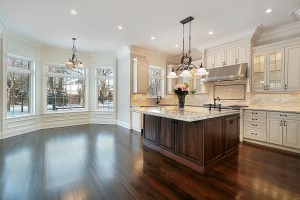 If it's time to build a new home, you want to make certain that you go with a builder that has a legacy of industry experience, and when you turn to the professional team at Baker Builders Inc you are getting just that. We have over 30 years of work experience serving the construction needs of the Munith area. If you want results that you can take pride in, Baker Builders Inc can help supply you with the Munith dream home that you have always wanted.
At Baker builders we will build each and every one of our homes to your specifications, bottom to top, and know that you will be pleased with the end results of any project we embark upon. Our services extend beyond home construction into remodeling and improvement services as well. If there's a major home remodeling overhaul that you've been considering, then there is no better place to turn than our expert staff.
Get the difference that 30 years of experience creating quality homes can provide, call on Baker Builders Inc for all of your home remodeling and building needs.
Some of the home building services we provide include:
Modular Homes
Custom Home Building
Panelized Homes
Log Homes
Munith – High Quality Modular Homes
Going with a custom home does not mean that you have to sacrifice in luxury or build excellence. Our modular homes are all built by the best manufacturers available and assembled off-site, so you can get the highest degree of construction quality without the threat of damage caused by insects or weather during the build process. A pre-fab home is an excellent alternative to more expensive custom homes, and offer a much shorter build time.
Current designs and materials have allowed pre-fab homes to stand apart from those of the past, and provide results that rival those of custom builds. There is a wide array of options available for modular homes as well, meaning that you can get the design tailored to your individual needs. There is sure to be a pre-fab option available that will fit within exactly what you want!
Munith – Custom Built Homes
If you're after a specific design that cannot be achieved with panelized or modular homes, then you need to look into having a custom home built. Custom home building is an especially involved process and one where design experience and expertise will truly shine. With the crack team at Baker Builders Inc you can get the service you need, and the attention and communication to ensure that you get exactly what you are after.
There is no reason that your dream home should be unachievable when you have the help of an experienced contractor. By turning to the professional team at Baker Builders Inc, we can provide you just that with your new custom home.