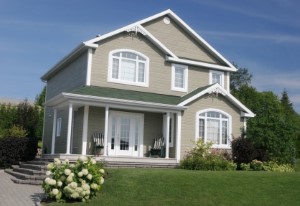 A common misconception new homeowners make, while shopping around for a building contractor, is to assume the goal is to find the lowest price. Bear in mind the old saying about getting what you pay for, and steer clear of those shockingly low bids. If nothing else, do you really want to work with a self-proclaimed professional who doesn't even value their own work?
When meeting with prospective builders, of course you need to get a quote, but the focus should be value, which is what we offer here at Baker Builders Inc. It means getting quality workmanship for a reasonable price. It's the best of both worlds, and how you get peak performance and longevity, from your home. At Baker Builders Inc, our team of home building contractors, want to be your Bunker Hill Township home building contractor.
Bunker Hill Township Modular Homes
Considering a modular home but not sure it's right for you? Consider some of the selling points that have helped win over other fence-sitters:
Not all modular homes have to look alike. In fact, there are a wide variety of looks and styles to choose from and you get to customize yours!
This style of home can absolutely be built upon a basement or crawl space, contrary to popular misconception.
Modular construction is suitable for commercial applications, as well.
You pay the same for insurance coverage on a modular house as a traditional home.
And they are built just as tough! They can be built to withstand winds of up to 175 mph.
All you have to do is ask. We are more than willing to provide you with the information you need, as well as answer any questions that you may have.
Building Your Custom Home in Bunker Hill Township
Bunker Hill is a wonderful place to call home, and we are just the right crew to address your need for custom home building here. Being able to personally select the components of your house is the key to having the home of your dreams. Our professional goal is to be able to provide that for you.