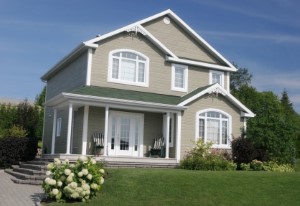 If you've been looking for the right company to remodel your Pulaski Township home or build new for you, you'll want a local company you can trust to help you with your construction needs. At Baker Builders Inc, you have a professional general contracting company who has developed a successful business by ensuring our customer's needs are met. Whether you're interested in remodeling or you are planning to have a home built from ground up, you have plenty of options available for your customization and building needs at Baker Builders Inc.
Custom Home Building in Pulaski Township
Taking care of your custom home building in Pulaski Township can be done by building from scratch or with the building of pre-fabricated modular homes. For instance, if you're wanting an awesome new log home, you should see some of the pre-fabricated modular log homes that we can build for you. Today's building materials on modular homes far outshine the materials of years ago.
Today, manufacturers know that consumers want just as good of quality in modular homes as they do in home built from ground up. At Baker Builders Inc, we can take all your customization needs and incorporate them into your home's design whether you want to build from ground up or decide on a great modular home.
Today's Pulaski Township Modular Homes
Don't even consider the old modular home structure when you think of today's modular homes. For instance, today, we can provide you with one of the most gorgeous log homes you've ever seen that is pre-fabricated at the factory and put together on site.
Quality materials that are sturdy and functional are only one way that modular homes of today outshine those built years ago. Today, you have many more customization options as well. In fact, the whole way that modular homes were once constructed and assembled onsite has changed for the better. Give us a call and we can show you some stunning homes you'll be amazed to know are modular.
Remodeling For Homes, Kitchens & Bathrooms in Pulaski Township
Remodeling your Pulaski Township home may be all you need to ensure it's customized right. Changes can be large or small, from restoring surfaces to redesigning and remodeling the entire home. Making these types of changes require experienced professional remodeling contractors in the Pulaski Township area. At Baker Builders Inc, we are the area's premier building experts for remodeling and new home building.
Whether you have an older home that needs upgrades or improving or you are planning to purchase a home that will need to be remodeled to suit your customization needs, we can handle your projects with expertise.