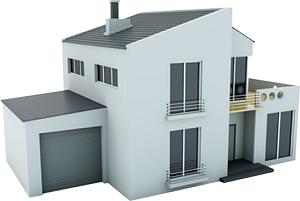 If you're in the market for custom-home services in the Locke Township area, you need to call the experienced home builders at Baker Builders Inc today. With our decades of experience and our dedication to quality work at a fair price, we'll provide the best custom home in the Locke Township area.
Enjoy Your Dream Home with Our Custom-Home Services
Though you might have to compromise one feature or another in your search for a new home, you won't have to make any compromises whatsoever if you opt for a custom home instead. To get a beautifully designed and well-constructed custom home in Locke Township, give us a call.
Add Value to Your Locke Township Home with a Custom Deck
To add value, beauty, and extra usable space to your Locke Township home, consider getting a custom-built deck. And to get the highest-quality custom deck made with sturdy materials and excellent craftsmanship, call Baker Builders Inc to provide the design and construction for you.