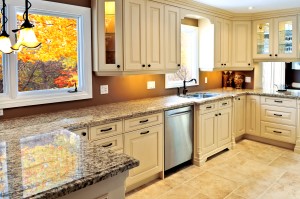 Getting a new home built is a huge process, but with Baker Builders Inc we make it easy on you. You'll have complete service from concept design all the way through to the end of the custom home building project. Whether you're looking for a small home or a huge log home, we can build the home you've always wanted with the quality craftsmanship you're looking for. Be build custom homes, modular homes, log homes, or panelized homes and also offer home remodeling and restorations.
Custom Home Builder In Henrietta Township
Custom homes are designed and built to suit you and your family, but need to be constructed by professional general contracts in the Henrietta area. Baker Builders Inc is your go-to general contractor for all your custom home building needs. We've built many custom homes in the Jackson and Landsing areas of Michigan and would love the opportunity to show you what we can build for you.
Henrietta Township Modular Homes
Modular homes of today offer you beatifully designed, quality built homes that can be customized to suit your needs. Modular homes are pre-fabricated in the manufacturing plant and then further constructed on site. You can have a gorgeous modular home that's environmentally friendly, energy efficient, affordable, and sturdy. You'd be amazed at the quality you can have today in modular homes! With over 30 years in the construction and home building industry, we know and work with only quality modular home manufacturers. Let us show you some ideas and options that you'll love in today's modular homes!
Quality Remodeling For Henrietta Township
If you're planning on remodeling your Henrietta Township home, you need a remodeling company you can count on. Baker Builder offers quality home remodeling and restorations to update your homes. Changing the home may require a great deal of work such as moving walls, changing plumbing, or rerouting electrical systems. Whether you're only making a few updates to your kitchen or bathroom areas or you're planning on changing your whole home with remodeling, Baker Builders Inc is the reputable Henrietta Township remodeling contractor of choice.
Custom Log Homes Builder In Henrietta Township
If it's finally time to build the custom log home in the Henrietta Township area of Michigan that you've always dreamed of, count on Baker Builders Inc to provide you with the most beautiful log home around. We have many awesome log home plans for you that are amazing. There's nothing like the rustic, gorgeous log home to come home to or spend vacations in. Let us create your dream log home and you'll have everything you're looking for in quality workmanship, outstanding design, and the best project experience you can find.