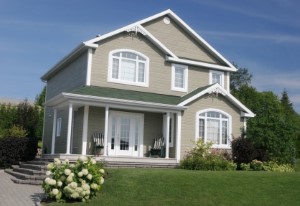 If you are looking for a home builder or remodeling company in Potterville who can provide you with excellent service, call Baker Builders Inc. We would be glad to offer you an estimate after discussing your project.
One of our basic needs as humans is to have shelter, but our homes are so much more than that. With home building and remodeling, you get to rearrange and customize any aspect of your home you wish.
We are the team that can get the job done for you no matter what you'd like to do. We'll also be there to advise you on cost-effective options and structural recommendations. We look forward to having the opportunity to take care of your Potterville remodeling or new construction needs. At Baker Builders Inc, our team of home building contractors, want to be your Potterville home building contractor.
Bathroom Remodeling
You will need a plumber, flooring contractor, drywall repair contractor, painter, electrician, and carpenter for most bathroom remodeling projects. With Baker Builders Inc, we have everything covered and will fully manage every member of our crew ourselves. You won't have to worry about the project completing on time, going over budget, or about having to fire someone who isn't doing a good job.
We will ensure your bathroom remodeling project is completed without issue and that you're completely amazed at the results. Are you excited? We are too and our designer has some great ideas for you!
Window Replacements
Simply put, windows are a smart investment for any home. Brand new windows provide maximum insulation which helps your cooling and heating equipment run more efficiently. Today's modern windows come with numerous features that include double and triple pane layers, improved locking, and easy cleaning. And best of all, there are a wide array of designs and styles that compliment any style home.
Baker Builders Inc can replace all the doors and windows of your home with energy efficient products. We provide full installation of all types of windows including standard windows, bay windows, door entry way windows, fixed glass windows, custom sized and shaped windows, and more on any type of frame you like.
Basement Finishing & Remodeling
If you're ready to turn that old basement into a modern room that your entire family can enjoy, then launch your Potterville basement remodeling project with Baker Builders Inc.
No matter what ideas you have for your basement, we can help you turn your vision into a reality. Whether you want to create a family den, a recreation room, a private study or even a guest bedroom, we provide comprehensive remodeling service.