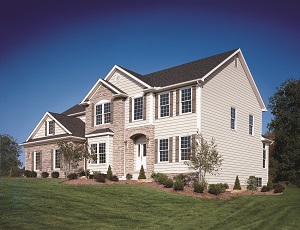 If you're one of the many Dimondale residents out there considering having a new custom home constructed, you want to be sure you have the name of a professional home builder you can trust to provide you with a quality construction you and your family will be able to enjoy for a lifetime. With over 30 years of experience in the area, our team of skilled Dimondale building contractors here at Baker Buildings have what it takes deliver the kind of quality service and results that you need to truly bring your dream home to life. Are you looking for a professional Dimondale building contractor who can work with you to design and construct the custom home you've always dreamed of? If so, give our team of skilled professionals a call today and let us show you the kind of quality results that have helped make us one of the most trusted names in custom home building services the area has to offer.
Here at Baker Builders Inc, we understand that the idea of having a new home constructed can be a bit daunting, but with our professional Dimondale building contractors by your side, the process has never been easier. Our team of skilled professionals will be by your side every step of the way to help guide you through the design process, and delivering a finished product that you and your family are sure to love for many years to come. As a professional building contractor, we believe there is nothing greater than helping local residents bring the home of their dreams to life, and being able to do so is something we take immense pride in. If you have any questions about our full line of modular or custom home building services, or if you would like to schedule an appointment for consultation to go over your proposed project, give us a call today. Our team of experts are always standing by and would be happy to assist you.
Modular Homes In Dimondale
When you're looking for a home design project that can be completed quickly and nets you a great deal of value for every dollar you spend, modular homes can be a wonderful option. Modular homes are available in a wide variety of styles and sizes, whether you're more interested in tiny home living, or you'd rather have something a bit bigger, there's a modular home design out there that's perfectly suited to your needs. In addition to their design versatility, they are much quicker to construct compared to on-site constructions, making them a great build alternative for those prospective homeowners who are operating on a strict timeline.