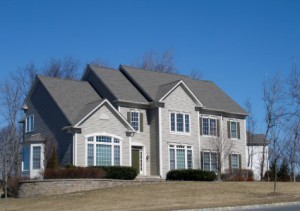 Making changes to your Parma Township home or building new in the area will require the services of a home builder in Parma Township that has a good quality reputation. If you're looking for more space, want to change your current home, or want to remodel a home you're purchasing, come to the builders you can trust at Baker Builders Inc. We've been helping your friends and neighbors in the Parma Township area for decades and would love the opportunity to help you build or remodel your custom home too.
Custom Home Building in Parma Township
Whether you're building new or building with a pre-fabricated modular home, you have options to consider to customize the home to suit your needs. More and more potential homeowners are planning to build new with modular homes. At Baker Builders Inc, we can take all your customization needs and work them into your plans for your home.
Building new gives you the opportunity to create a home environment you're happy with. Let us help you design and build a new home in Parma Township or offer you the opportunity to save a lot on modular homes that are put together and customized on your building site. We have a lot of great floor plans in modular homes you'll love. Either way, you'll have quality materials that last and a new home you're proud of.
Remodeling For Homes, Kitchens & Bathrooms in Parma Township
Making changes to your Parma Township home to improve it for your comfort is important to our remodeling contractors at Baker Builders Inc. We can take your older drafty home that's lacking in insulation and other areas and turn it into a marvelous home that you'll be comfortable and safe in.
Properly aligning the door, for example, will allow it to properly fit any weatherstripping while replacing it can give you the added insulation you need for the area. This is true for your home's windows as well. Window Replacement is often necessary to keep your heated air indoors where it should be. This is important especially gaps and cracks usually hide as well as upgrading the poorly functioning single pane or double pane glass that was manufactured years ago.
Also, ensuring your attic and wall cavities have the right amount of insulation will also help the home keep in your heat. Older, drafty homes are hard to live in, but at Baker Builders Inc, we can rid your home of these types of existing problems with the right remodeling plans.