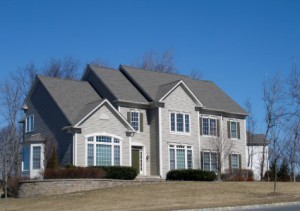 If you are looking for a residential contractor in Blackman Charter Township or the surrounding central Michigan area, then check out Baker Builders Inc! For over 3 decades we have built a reputation as Blackman Charter Township's premier
home building company. Our entire team of designers, contractors, and builders are Michigan licensed, certified, and highly trained in residential remodeling and construction. Are you looking to build a custom home of your very own? We
provide full service that includes helping you with floor plans and interior design to actually building your home. We are central Michigan's number #1 source for all residential building. Call us today, and let us help you build the home of your
dreams.
Try Our Panelized Homes
Our panelized homes are custom built with your personal taste and style in mind. With Baker Builders Inc you get panelized homes that are energy efficient with a modern design and a spacious floor plan. We use first rate construction materials
that are durable and long lasting. With their unique design, many panelized homes can built in half the time as traditional home construction without sacrificing quality that you've come to expect from Baker Builders Inc. This saves you money in
building costs and also saves you time which gets you into your brand new home much faster.
Natural Rustic Log Homes
If you've never considered log homes as an option for brand new home, then there's no time like the present. You can choose from pre-designed log house kits or we can build your log home from scratch. We use seasoned natural American
Hardwood of the highest quality in the industry in order to build you a rustic log home that is energy efficient and low maintenance. With several options and features of log homes, you can build anything from a simple floor plan to a luxury log
cabin. You can also choose the type of wood that you prefer including log size and length. Your log cabin comes in a myriad of different colors, tones, and stains.
Concrete Home Construction
There are several advantages to building a concrete home. Concrete homes offer the some of the strongest construction anywhere in the home industry. With concrete home you get fortified framing, maximum insulation, and protection
which provides you with great savings on your energy bill each month. Concrete homes also make an excellent choice, because they can built to look like a standard wooden frame home while offering cost-effective construction. Concrete
homes are growing in popularity with homeowners for all their distinctive benefits and features.
Professional Modular Home Builders
We offer a huge selection of modern modular homes from the highest quality construction anywhere in the Blackman Charter Township Michigan area. With customizable designs and luxurious style that stays within your budget, there is a
modular home that perfectly suits your personal taste and style. With Modular homes you can experience tremendous savings while still benefiting from quality that only Baker Builders Inc can deliver. Modular homes can also be built in half that
time as traditional housing. They are energy efficient with air tight insulation and made from eco-friendly materials while producing far less site waste.