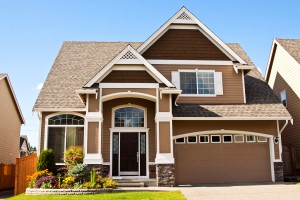 You'll spend much of your time right in your Brookfield Township home, so you should strive to make sure you'll fully enjoy that time by getting some key remodeling work done. If you're thinking about investing in remodeling services, look to Baker Builders Inc. Our expert home remodelers can get your home looking and functioning its best thanks to the many great services we offer:
Room additions
Custom homes
Kitchen remodeling
And more!
Enjoy the Benefits That Come with a Room Addition
Your home should be more than the most comfortable place in your life. It should also be a place in which you can get done all the work you need to get done on any particular day. To ensure that your home can encourage you to get that work done, you should look into getting a dedicated work area. How can you do that?
Simple: by getting a room addition. By adding a room onto your Brookfield Township home, you can enjoy a home office, workout space, or any other kind of work area right in your house. If you're in the market for a room addition, give our expert team a call today. We offer fast, high-quality results that will allow you to be your most productive at home in no time.
Custom Home Work from Our Brookfield Township Team
Of course, you may find that a room addition itself isn't enough to give you the house of your dreams. Maybe you can't find that house anywhere except in your head. If that's the case, we have good news for you, and that news is a custom home. Our Brookfield Township team offers quality custom home work that will get you the house of your dreams as we listen to your input concerning a number of key qualities:
Call Us for Your Kitchen Remodeling Needs
One of the most important rooms in your home is the kitchen. After all, you need to eat, and the kitchen is the room where you'll prepare your meals. So, you should strive to ensure this room is one of the best and best-looking in your entire home.
If you find that your Brookfield Township home's kitchen falls a bit short of that mark, you're in luck! Our expert team offers quality custom kitchen remodeling work that will have yours looking its very best and functioning like an absolute dream.