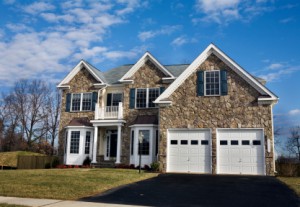 Get in touch with us at Baker Builders Inc if you want to change the look of your home or build a new one. We can offer you all the options including additions, custom home building, pole barns, modular homes, kitchen remodeling, whole house remodeling, renovations, and more.
Our team consists of many experienced specialists in plumbing, electrical, masonry, carpentry, and other fields. More people are having smart homes created during remodeling which introduces modern conveniences into the home.
Technology is increasingly popular to have in a kitchen as items like the lighting, stove, and refrigerator all work smarter and more efficiently. In the main parts of the home, the heating and cooling, irrigation, security system, and landscape lights can all be integrated together. We can incorporate smart home features into any custom home remodeling project, just let us know you're interested in these custom features when we discuss the plans. At Baker Builders Inc, our team of home building contractors, want to be your Olivet home building contractor.
Kitchen Remodeling
Research has shown that one of the greatest remodeling investments in kitchen remodeling. With all the components, accessories and designs available today, getting the kitchen you want is easier than ever!
With as much time as your family and friends spend in the kitchen area, it's time to build a room environment that is stylish, attractive, and fully functional. You'll also want to invest in quality products for the kitchen remodeling so they last a long time. It's time to design and build the kitchen of your dreams today with the help of Baker Builders Inc, your expert Olivet home builder and remodeler.
Log Home Builders
A log home is another type of custom home. Rustic and beautiful, today's log homes are also modern. We have access to a mill which produces logs and delivers them all at once to complete the project. This helps us to provide quick service for our customers.
As expert log home builders in Olivet, you can count on the highest quality construction with Baker Builders Inc. If you're ready to discuss some plans and tell us about all your hopes and dreams, let's get started putting the first design stage together.