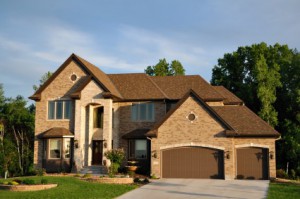 Your home is your biggest and most important investment. That means the workmanship invested into it should be the very best, as well as the materials. The bottom line is that no matter how high-end the materials are, the outcome can only be as good as the professionals executing the task.
Which leads you to us, the team of experts here at Baker Builders Inc. We believe that all around quality is job number one, and that is how we are able to ensure the satisfaction of each of our customers. The reputation that we have built is based upon our dedication to providing superior service results. At Baker Builders Inc, our team of home building contractors, want to be your Aurelius Township home building contractor.
Aurelius Township Modular Homes
Another exciting option that you have is the modular home. If you have not yet educated yourself on the benefits that you can expect from opting for modular, here is some of what you should know:
You can still customize a modular home. A common misconception is that modular homes are a cookie-cutter and something that you do not get to make personal choices about, but that simply is not true.
Modular homes are also designed and built to withstand winds up to 175 mph. Too many people still erroneously believe that they are substandard and not strong enough to hold up against the elements.
This style of home also does not depreciate in value. Like a traditional home, as long as it is well-maintained, it will appraise the same as their on-site built equivalent.
Contact us today to learn more, or to go ahead and get started.
Building Your Custom Home in Aurelius Township
There is probably no more exciting a feeling than being able to design your own custom home. You will be able to personally select all the details, while we put it all together, creating the home of your dreams. Let us demonstrate to you, in person, how our company name has become synonymous with service excellence.