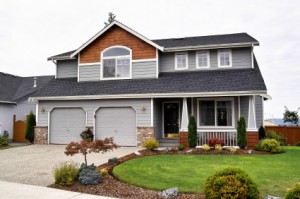 Has your family outgrown your current home? Are you looking for a better home in Napoleon Township or are you planning on remodeling? If so, consider a custom built home by Baker Builders Inc or remodeling services by our professional remodeling contractors. We have many affordable, quality home designs and home construction options for you that can give you the home you're looking for. Building custom is going to give you the options you desire at the most affordable price. Whereas trying to find a home that was built for someone else will leave you missing those important elements you and your family need
Custom Home Building in Napoleon Township
Whether you choose a home built from ground up or a home that's factory built and put together with your customized options, you can have the home you've always wanted with the right functional and aesthetic features that keep you happy for years to come. Customizing your home gives you the layout, design, and structural elements that you like and need.
Napoleon Township Custom Modular Homes
In the home building industry, the factory built modular homes are seeing a lot in improvements over the years with better building materials, higher quality insulation, and more aesthetic appeal. Old modular homes often looked like glorified matchbox homes that consist of a square looking home that's been dropped in place from out of nowhere. But today's modular homes often have an extensive appeal to consumers who wish to build their homes, not only because they look so much better but because they are built so much better. But, why go modular?
Overall Construction Time Saved
Labor & Building Materials Costs Saved
Problems With Building Materials Cut
Energy Efficiency Improved
Sturdy Construction
Affordable Customization Options
Environmentally Friendly Materials
Remodeling For Homes, Kitchens & Bathrooms in Napoleon Township
Taking your current Napoleon Township home and transforming into the space you need and want is one of our favorite services at Baker Builders Inc. We get to take a home that's lacking and turn it into a marvelous home that our customers are happy with.
Remodeling is often the answer for many Napoleon Township homeowners who love their homes but aren't happy with certain features or elements that don't work for their tastes. Whether everything needs to be re-planned or just a few changes need to be made, we can help you redesign and renovate your home to make it suitable for you and your family. Adding on, rerouting plumbing, additional electrical systems and more can be done by our fully licensed general contracting company of professional home remodelers.