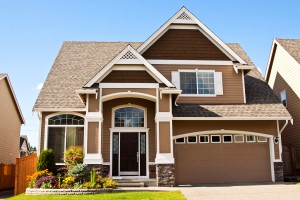 Building a new home is exciting, both for us at Baker Builders Inc and for our customers in the Liberty Township, Michigan area. New homes can be built to suit a family's needs, so if you're considering buying a home today, think about having a home built for you instead. With a home that's built for you, you get to decide your floorplan and make customizations to it to suit your needs.
You'll always have the choices in finishes, appliances, cabinetry materials, flooring options, and other options. Any way you decide to build your home, count on general contractors at Baker Builders Inc to deliver you a complete design and build project that's easy on you.
You'll have everything you're looking for at Baker Builders Inc in quality workmanship, outstanding design, and the best project experience you can find. We can build your custom home, modular home, log home, or panelized home and also provide extensive home remodeling options and restorations for Liberty Township homeowners who want to stay in their homes.
Custom Home Builder In Liberty Township
Liberty Township custom homes can be constructed with quality craftsmanship, full design and build services, and first-rate high quality building materials. Your new custom home can be built to suit everything you're looking for when you count on Baker Builders Inc. Let us help you build your custom home whether it's a small home or huge home, you'll have the home you've always wanted that's built right from ground up.
Liberty Township Modular Homes
If you're looking into today's Modular homes, you'll find some amazingly beautiful homes of high quality. These homes are built with quality craftsmanship off site at a pre-fabrication facility. They're then pieced together at your construction sight and finished properly. You can have plenty of custom options added to your modular home. With over 30 years in the construction and home building industry, we know and work with only quality modular home manufacturers. Baker Builders Inc design consultants can you some ideas and options that you'll love in today's modular homes!
Quick Build Times
Quality Construction
Very Affordable & Saves on labor costs
Environmentally friendly materials
Sturdy Design
Quality Remodeling For Liberty Township
When you're needing to change your Liberty Township home with remodeling or you want to just update it with restoration, count on Baker Builders Inc who have the experience you need. Quality remodeling can be done to change your home into whatever spaces you desire. We can remodel your kitchen, bathroom, or entire home. We can build up, build out, and build to suit.
Whether you want more space or want a home that's brought into the current century, our design and build remodeling services will handle the project from start to finish so you don't have to worry about a thing but enjoying your newly remodeled home!