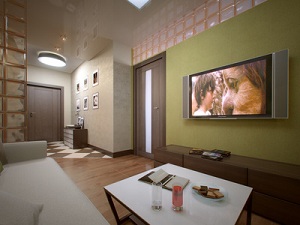 Homeowners love to improve the overall appearance of their home after a number of years of living in it. There are also times that they need to improve the appearance of their home since they want to sell it at a price that is higher than the cost when they have obtained it. Most homeowners prefer to tackle their Jackson home improvement project by themselves. It is a form of recreation for them while also relieving stress. However, not everyone is capable of doing it due to the lack of skills or most homeowners do not have the time to do it. That is the reason why many prefer to hire a home improvement contractor in Lansing to do the job for them.
There are a number of home improvement contractors that offer various home improvement services. Some are expert in the exterior area of the house such as landscaping, retaining walls, paving walkways and pool decks. There are also some who are expert in installing windows, doors, building arbors, patio and creating new rooms of the house. There are also contractors whose job is to install and repair the plumbing system of a house. Most of all, there are also contractors that are experts in improving every nook and cranny of a house. The possibility that you will be able to hire one is nil considering that this type of contractors are in demand to homeowners who needs their expertise in various improvement projects that they plan of having.
If you need a Lansing home improvement contractor that is an expert in one area, you can choose from a variety of contractors that is listed on the yellow pages and even on the internet. Browsing their site will give you an idea on their expertise and you may be able to see the previous projects that they have made for their clients. You can call a number of these contractors to inquire on their price range and their ability. If you have found a contractor that you think can do a good job and is offering their service at the price within your budget range, immediately ask the contractor for an appointment. Let them assess the location of the project and tell them of your plans and what needs to be accomplished. Through this, the contractor will be able to tell you if your project is feasible or not. After which, the contractor may be able to give you a quote of the total expense that you will incur as well as the duration of the project.
Once the agreement is finalized, you can ask your home improvement contractor to help you pick the materials that will be used with the project that is if you want to get involved in the step-by-step process. Some contractors will be the one that will purchase the materials for you and bill you afterwards. If your contractor offers you this service, grab the opportunity. However, getting involved in the step by step process of the project will eliminate the possibility that you will not like the outcome of it.