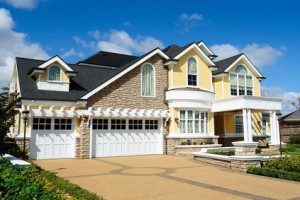 There is probably no project that is as exciting and personally rewarding as being able to build your own custom home, here in the Jackson / Lansing area. Of course, the biggest step for getting started is the planning phase. It's certainly not something that you will be doing alone, which brings us to the first big step – hiring your builder.
Make it a point to choose carefully, after a proper screening process and getting to know more about the choices you narrow it down to. A true industry expert is prepared to do more than just the labor, it is as much about customer service as the physical aspect. They should be willing to work with you in order to help ensure that you understand your options and make appropriate choices.
All of this is what works together to ensure that you end up with the results that you want, need and deserve. The final outcome is meant to be a place that you and your family are able to live in and love, for years to come. In other words, you are not just building a house, you are building the custom home of your dreams.
Moving Forward With Your Project
If you have already successfully completed step one, you have a builder to work with. They should be offering you these types of suggestions. Together, the two of you should work as a team to accomplish some of these, and more.
Keep it simple, at least to start.
While it is great that modern technology has afforded us software and apps that will help you design your dream home, there's nothing wrong with starting old school. Begin with a piece of paper and a pencil and draw out a crude idea of what you have in mind. After some discussion, your builder should be able to transform what you have on paper into the necessary software for finalization.
Leave room for improvement.
Your family dynamics, lifestyle and even income level will probably change over the years. Allow your house planning to be flexible enough to accommodate that. In other words, don't build all the house your property will allow and just include one huge master suite, if you plan on adding to your family. You can leave space to add on bedrooms for the kids, an in-law suite or just a major entertaining deck, as you discover your needs changing along the way.
Figure out your priorities.
When renovating a kitchen, your remodeling contractor should be asking what your priorities are. This is so your budget allowance can accommodate these details, and so your key features end up included. The same should go for building your entire home. You can't have your dream home if you fail to include some key elements of what your dream home should contain.
Go towards the light.
It sounds trivial, but the most common complaint homeowners have is not including enough light – both natural and artificial. Make use of windows, glass, skylights and open floor plans that allow as much natural light as possible. Make it a point to then plan properly for supplemental light, when natural light is lacking. It is much easier to remove extra light with window treatments or turning lights off, then it is to make up for dark rooms and corners where there is not enough light.
The Professionals to Work With
Ask around and locals will agree that the name to trust in is Baker Builders Inc, and has been since 1982. For over 35 years now, we have been the local leading service provider for planning, designing and building dream homes. Now, we look forward to working with you and ensuring that you end up with the best possible results.
We take this line of work seriously, which is how we are able to deliver the results that our clients want, for every single job we take on. Our dedication to our customers' satisfaction is how we have been able to earn and maintain the impeccable reputation that we have.