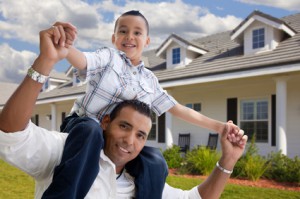 Finding a Jackson home builder is something every home buyer should consider when they are thinking about building a new home. Although there are those who say they can do it themselves, the fact is that there are so many factors to consider during any home improvement project, from house building to additions to new home construction. An inexperienced individual might find themselves not only overlooking important aspects of the project but also making decisions that would prove wrong in the long run.
Of course, that doesn't mean that just any Jackson home builder will do. Following are some tips on how to choose a contractor for your house building project in the Jackson area of Michigan.
References
The best source to find a contractor is through friends and family members. Try asking trusted individuals about excellent contractors that they have used in the past.
Background Check
Of course, a reference – no matter how glowing – needs back up information. In order to do this, try visiting the main domain of the contractor to find out exactly what they are capable of doing, how long have they been in the industry and other pertinent information. Try to find out if the company is insured or not. If the information is not immediately available through the site, then contact them through the data provided in the site. Check out if the company is licensed to do home construction work or a member of a distinct organization such as a local, state or national home builders association.
Check out the Portfolio
This is perhaps the most important part of hiring a contractor – seeing exactly what they managed to accomplish for business. Home buyers should be able to find contact information through the domain and ask for a collection of their previous work. The good news is that with technology, sending and receiving portfolio pictures should be easy between the contractor and home buyer.
Ask for Estimates
Obviously, the cost is an important factor when choosing a Jackson house building contractor. Ask for an estimate of how the project would cost and get it in writing. Make sure to read the fine print prior to signing anything and ascertaining that the cost would cover everything that will be done in the house. Nobody wants hidden charges showing up after the job is over and done with. Keep in mind that the goal here is not to find the cheapest contractor, rather to find the business that offers the most at a reasonable price.
Finish Date
Since the contractors would be working on the house, it's doubtful that the certain part would be usable throughout its house building. This can be very irritating for the home buyer, making it important to have a reasonable length of time for completing the project. The contractor should be able to set a finish date and adhere to it to the letter in order for the home buyer to get back to normal life.
Of course, these aren't the only things every home buyer must check out for when choosing a Jackson home builder. As much as possible, go with someone who feels right or those who are willing to listen and explain work progress on the house.