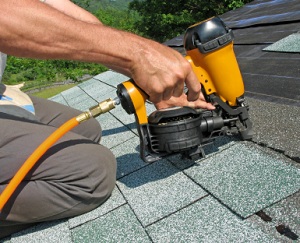 Before the rainy or winter season sets in, you have to check your roofs for any damage or leakage. Roof repairs in Jackson / Lansing must be done in order to keep your home warm and dry as possible. Of course, you do not want to encounter several problems that can be so irritating and can cause damages to your properties like appliances, furniture, carpets, electronics and flooring. Repairing the roofs must be considered as soon as you noticed leaks and should be done before it rains or snows in your area.
The elements that usually give roofs some problems are sun, wind, rain and snow. Exposure to these natural elements typically leads to deterioration and damage. A storm or typhoon can surely give the whole house negative effects while common weather setbacks can easily be repaired. One of the most common problems that usually arise because of weather changes is leaks.
Constantly inspect your roof condition prior to season changes. Doing Jackson / Lansing roof repairs and regular check ups during the summer season or spring months is advisable. As much as possible, avoid having repairs done when the weather is acting up or really bad. Chances of meeting an accident are high during these times especially when there is a lightning that can possibly strike you up.
Checking your roofs does not necessarily mean only searching for holes or leaks on it but also reassessing their overall condition. These include their strength, mold pile up and checking of roof lining and gutters . Clear debris on your roofs to prevent the occurrence of leaks since water pooling can contribute to quick rust formation and roofing material deterioration. If your roof is already damaged, it would be smart to assess how severe the damage is prior to applying any recommended roofing solutions or cement substances for repairs. Doing all these can make your roofs last long and can help you protect your family from accidents that are common when there is a typhoon or storm.
Some roof repairs can be done without special skills or expertise. If you believe you can do it, make sure you clean well the area that needs to be repaired from any gravel, debris, granule or any dirt that may be present. To make sure your roofs will be professionally repaired, you may seek the help of experts. Hiring professional contractors can make you feel at ease that you will have leak free roofs during the cold or rainy months.